The genesis of the Men's Club dates back to 1962, just a few months after Sun City Center, itself, was founded. Through early interviews and comments passed down through the years, we know that a small group of men often met socially at the old "Kings Inn" restaurant in the latter half of 1962. At some point, they were encouraged by Stan Clark, the Activity Director of the Del Webb company, the original developer of Sun City Center, to expand into an organized club. In February 1963, the club was formally established with Wallace Forde named as its first president. According to a report in the Tampa Bay Times, the club had 100 members when it was founded. Its first formal event was to be a Ladies Night on February 27, an event that later became an annual tradition.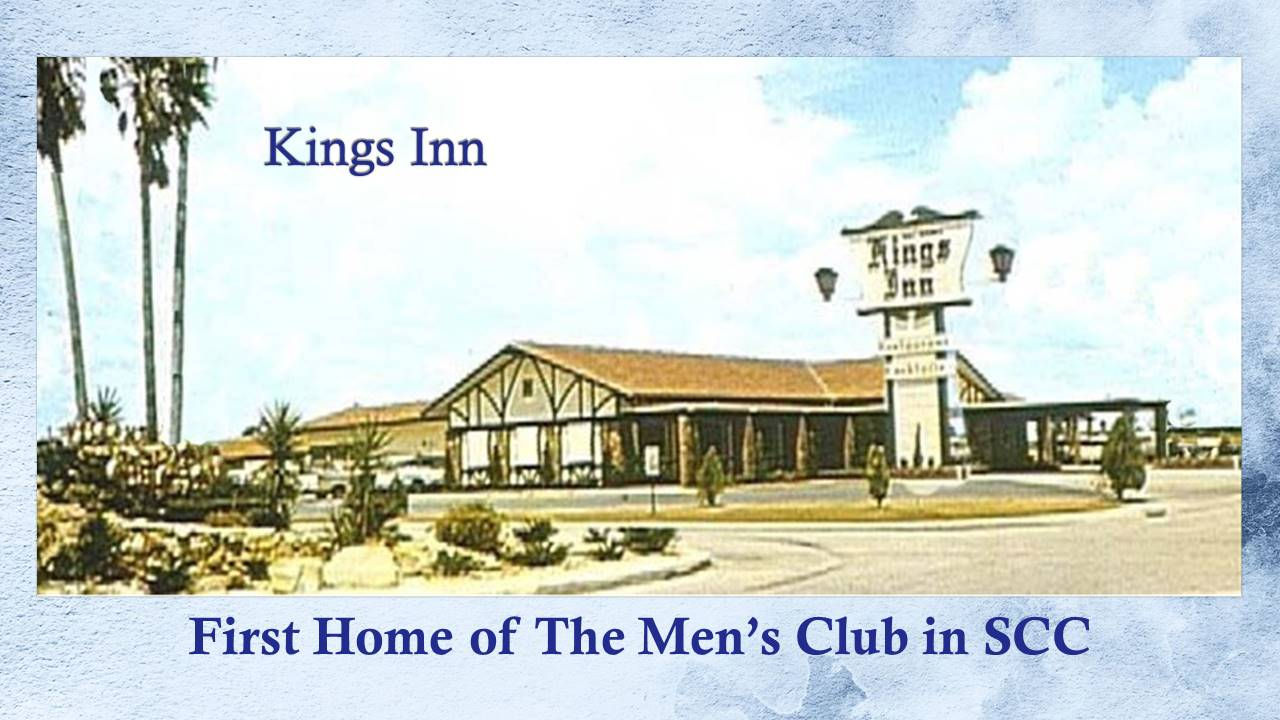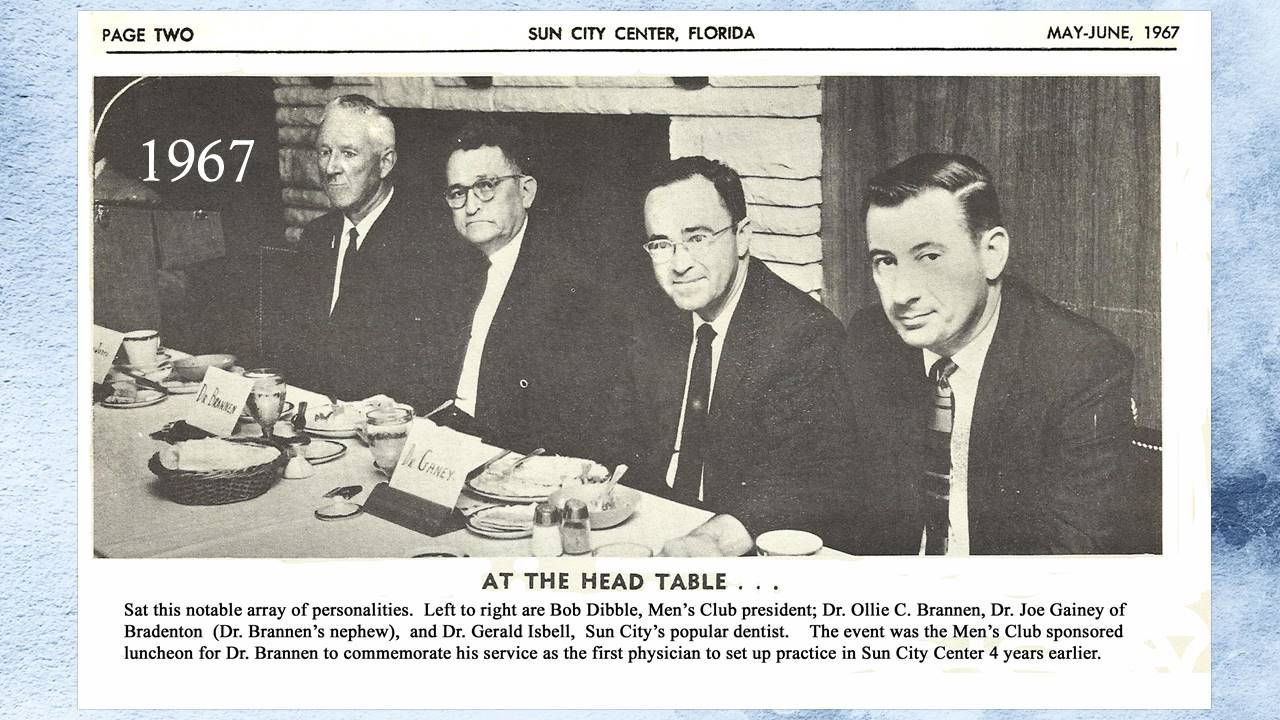 The club's first year was filled with activities, starting with a reception for the town's first doctor, Joel Fyvolent. followed by a beach party, a Hawaiian themed party, a Halloween party and an all-community party at Bahia Beach. By the end of 1963, the club had reached 230 members according to a report in a community newspaper. Lunch meetings were being held on the third Wednesday of each month, a tradition that has continued for more than five decades and, in addition, the club has continued to sponsor events to which the entire community was invited.
In 1991, the club took a new direction as it began offering the Lifeline Medical Alert service to residents under the direction of member Harvey Cooper. Installation was done by volunteer members of the club. The program grew quickly and, by 2008, two administrators and a dedicated office were needed to cover the hundreds of installed units! In that year the club also formally incorporated as a not-for-profit organization, subsequently, it was granted exempt status under Section 501(c)(30 of the Internal Revenue Code.