The Men's Club of Sun City Center
Serving the Sun City Center community Since 1963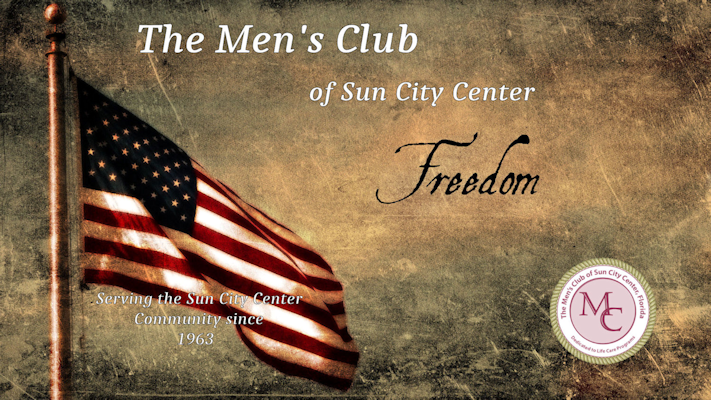 The Sun City Center (SCC) Men's Club has been a cornerstone of Sun City Center since our senior community was established in the 1960s. We welcome male members from both the SCC Community Association and Kings Point. The Men's Club is a combination of fellowship and community service. We hold meetings on the third Wednesday of each month in SCC Community Hall, which include an outstanding buffet luncheon with speakers on a variety of relevant topics. Other fellowship activities include special event trips such as baseball and hockey games, concerts, and cruises, as well as a community open house.
Our flagship service commitment is our Lifeline Personal Emergency Response System. This volunteer-supported service is critical for our residents who live alone or are subject to falls. We also host other educational forums such as senior fraud symposiums and health fairs. In addition, we sponsor a number of health-related support groups for those with specific needs.
Please explore our website to learn more about our club and how we serve the Sun City Center community, including club events, activities, community-centered projects, meetings and outings.